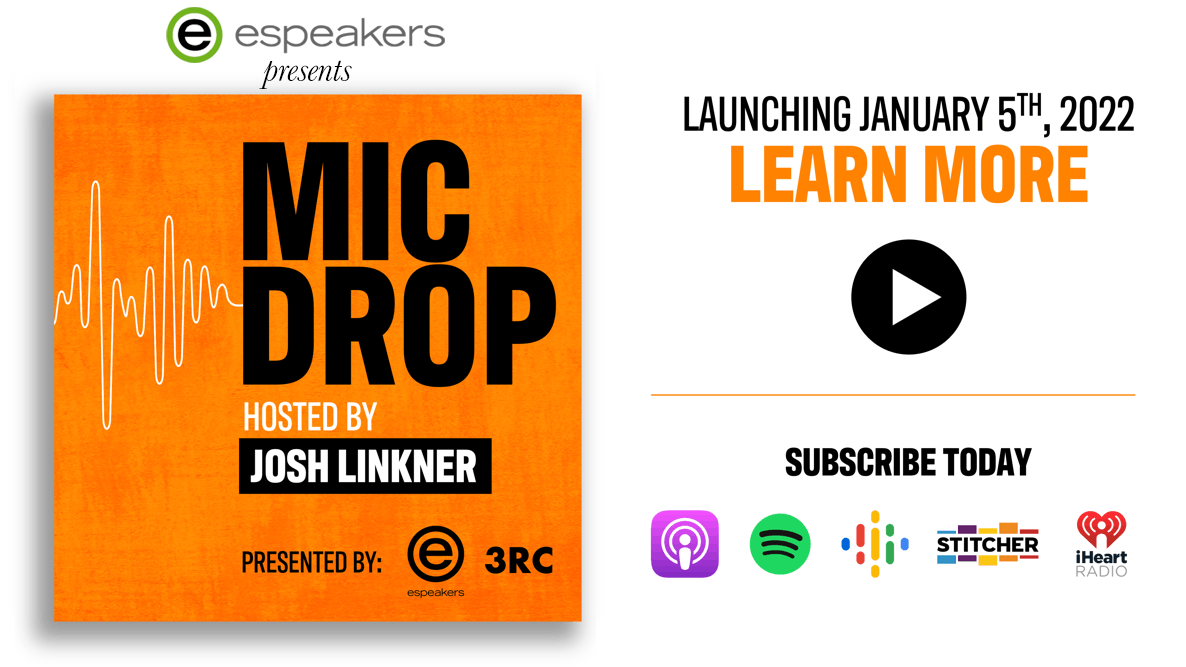 Don't miss this great free resource for speakers at every level.
Mic Drop is our brand-new podcast in collaboration with 3RC. Our podcast host, Josh Linkner, interviews some of the top performers in the speaking game. Marquee names like Ryan Estis, Cassandra Worthy, Alison Levine, Peter Sheahan, Eric Termuende, and Seth Mattison join Josh for can't-miss episodes.
What can you expect? Every episode will be packed with value, including:
Proven business strategies used by the world's top speakers and their managers
Practical and actionable approaches that will upgrade your career, whether you're an absolute beginner or an established speaker
Unique and compelling stories from the most captivating personalities in the speaking game
Check out the show trailer here, and subscribe wherever you get your podcasts so you don't miss out on this incredible free resource.
Let's master the speaking business together, starting now!